By
Raquel Viejo Orna
|
Tuesday, August 26th, 2014
Today we started harvesting the Muscat à Petits Grains variety. The grapes that will eventually become Libalis, Dry Libalis and Libalis Rosé 2014 have already entered the winery!
As you already know, the white varieties in Finca Maetierra are harvested mechanically and during the night, so even though the grapes are picked in August they arrive cold at the winery.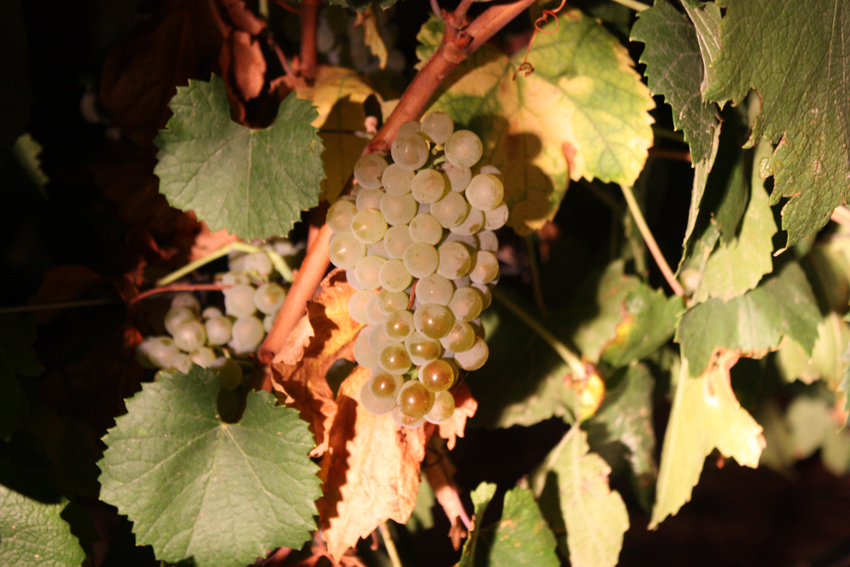 The harvesting's starting date has returned to normality in this year 2014 -last year it was delayed approximately 2 weeks due to the weather, as we already mentioned in this post. In this campaign, the maturing cycle sped up as a result of the high temperatures registered in spring, but thanks to the cool temperatures in the months of July and August, the process balanced itself out and the harvesting period has taken place during the usual week.
Carmelo, Maetierra's oenologist, tells us that the quality is good and as far as quantity is concerned, the same amounts have been harvested as last year. During these days, the staff in the winery and in the field is living the harvesting period intensely. Harvesting starts at around for o'clock in the morning and ends at about ten o'clock in the morning, which is when the temperatures rise.
The first grape variety harvested in Finca Maetierra is the Muscat à Petits Grains. This will be followed by the international varieties, such as Riesling, Viognier, Chardonnay or Gewürztraminer, with which we will make the Spanish White Guerrilla collection.
We will keep you updated on the progress.
Thank you for reading us!