By
Raquel Viejo Orna
|
Friday, November 22nd, 2013
Hello everyone!
Today, we want to talk about a interesting exhibition. TAPAS. Spanish Design for Food explores the interaction between design and cuisine, two creative disciplines that are currently thriving in Spain and enjoying major international acclaim. Organised and produced by Acción Cultural Española (AC/E), the exhibition presents more than 200 objects designed in recent decades, together with some traditional icons of Spanish design used in preparing or tasting food, a spectacle of imagination and talent at the service of taste.
The exhibition includes some familiar pieces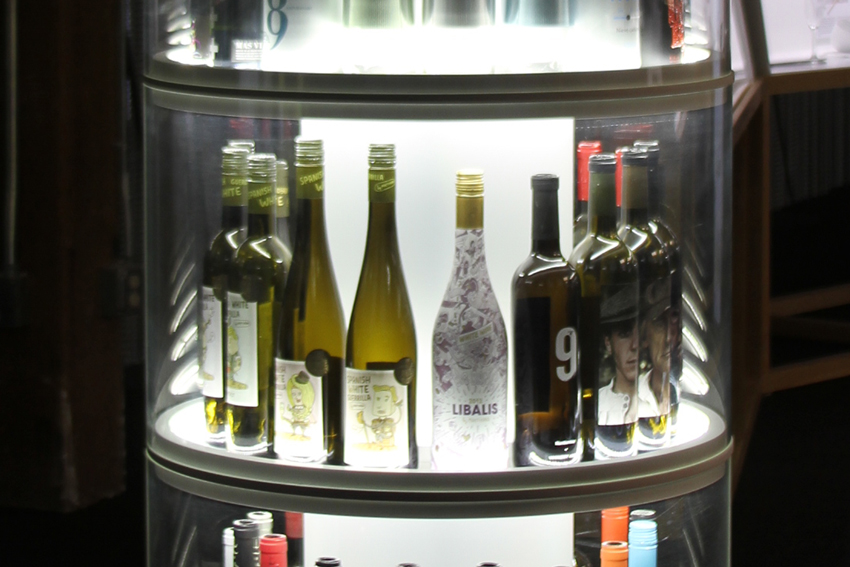 Vintae bottles
Curated by the designer and architect Juli Capella, TAPAS is a taster of the varied contributions design has made to cuisine, in three sections: Kitchen –preparation and its utensils; Table –food-tasting implements– and Food –the design of edibles.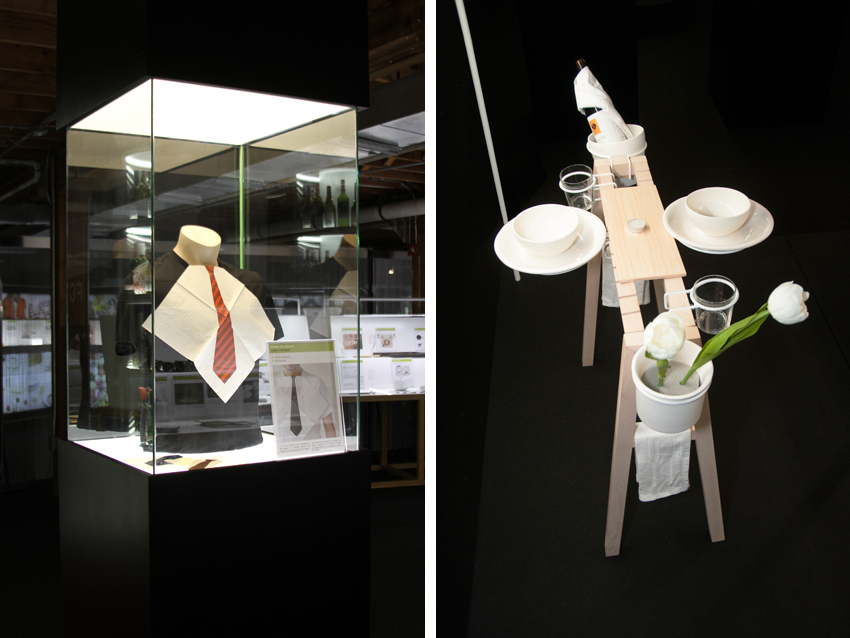 It was inaugurated on 26 October to mark the Spain-Japan Dual Year as part of the "Tokyo Designers Week" and will be on show until January 2014 at the Spanish Embassy in Tokyo. In parallel, and in this case on the occasion of the Florida's 500th Anniversary, it will be on display at Miami's Moore Building until 15 December, coinciding with "Art Basel Miami Beach". The Prince and the Princess of Asturias was there during their official visit to the United States.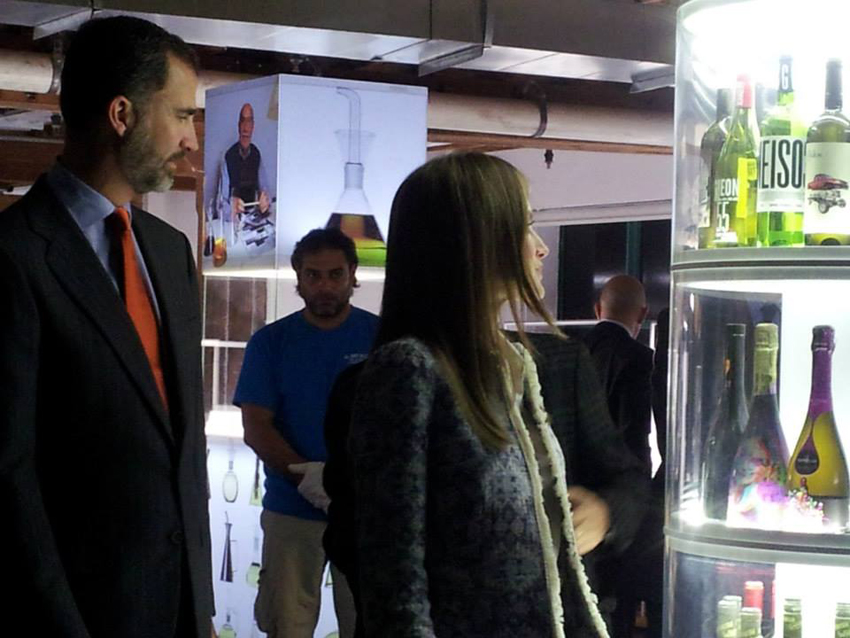 The exhibition title is TAPAS because it is a small taster of everything that surrounds the world of food from the viewpoint of design: in the kitchen, on the table, in the wine cellar; the labelling of wines and products. It focuses on the past 25 years, with a few nods to tradition: from the typical Spanish paella to the bota wineskin, the botijo water flagon and the porrón wine flask.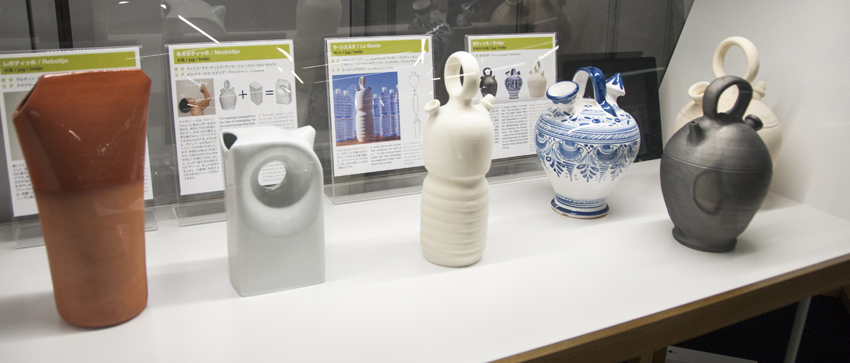 TAPAS exhibits objects designed or manufactured in Spain. It includes products designed by Spaniards that may have been manufactured in another country, but it has also selected pieces by foreign designers produced in Spain. Designers, architects, wineries, wines and chefs all contribute to this exhibition. The exhibition includes an audiovisual with some of the most prestigious or representative restaurants of Spanish cuisine and their interior design. It also features renowned Spanish wineries that stand out for the quality of their architectural design.
After touring in Japan and Florida, in 2014 and 2015 the exhibition will be heading to other Asian and American countries.