Harvest 2020: what to expect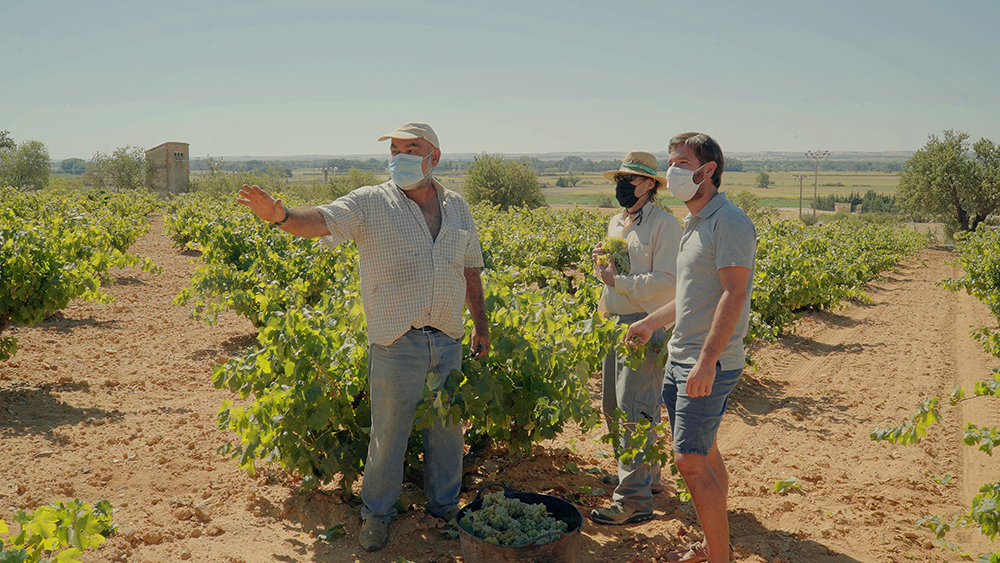 Harvest is here, nature continues to take its course and reminds us that, despite everything, life goes on. Not only has humanity struggled this year, the vineyard has fought its own battle too.
At spring time, we would not have put ourselves on the line for this vintage. Rain, hail, attacks of oidium and mildew... A very discouraging prospect, but neither the vineyard nor those tending it considering throwing in the towel. Finally, summer has restored our calm and everything points towards an excellent harvest in almost all areas, so with great emotion we are looking forward to the moment cutting the bunches begins.
We are eager but also responsible. Harvesting during Covid requires an extra dose of mutual care from the entire Vintae family. We will, of course, strictly comply with all protection measures in the vineyard and winery alike. But in addition, the Vintae technical team is making additional social distancing efforts during this period to be able to give 100% in the coming weeks, when the Crew will be more necessary than ever, when the work of the whole year becomes reflected in our wines.
2020 is panning out as the strangest year in our entire lives. Lockdown time has made us reflect, look at what is essential and look for windows showing us nature where life does not stop. At Vintae we want to take a peek at it, so our proposal for this year is to be able to see live the joy, the effort and the emotion a vintage entails. And what better than the social networks to bring it to us. So watch our "window" carefully, because we are going to fill it with landscape, vineyards, wine and why not, also with dreams, as they are now more necessary than ever.
Richi Arambarri
Vintae CEO
"It has been one of the most difficult years for the vineyard, but everything points towards an excellent quality vintage"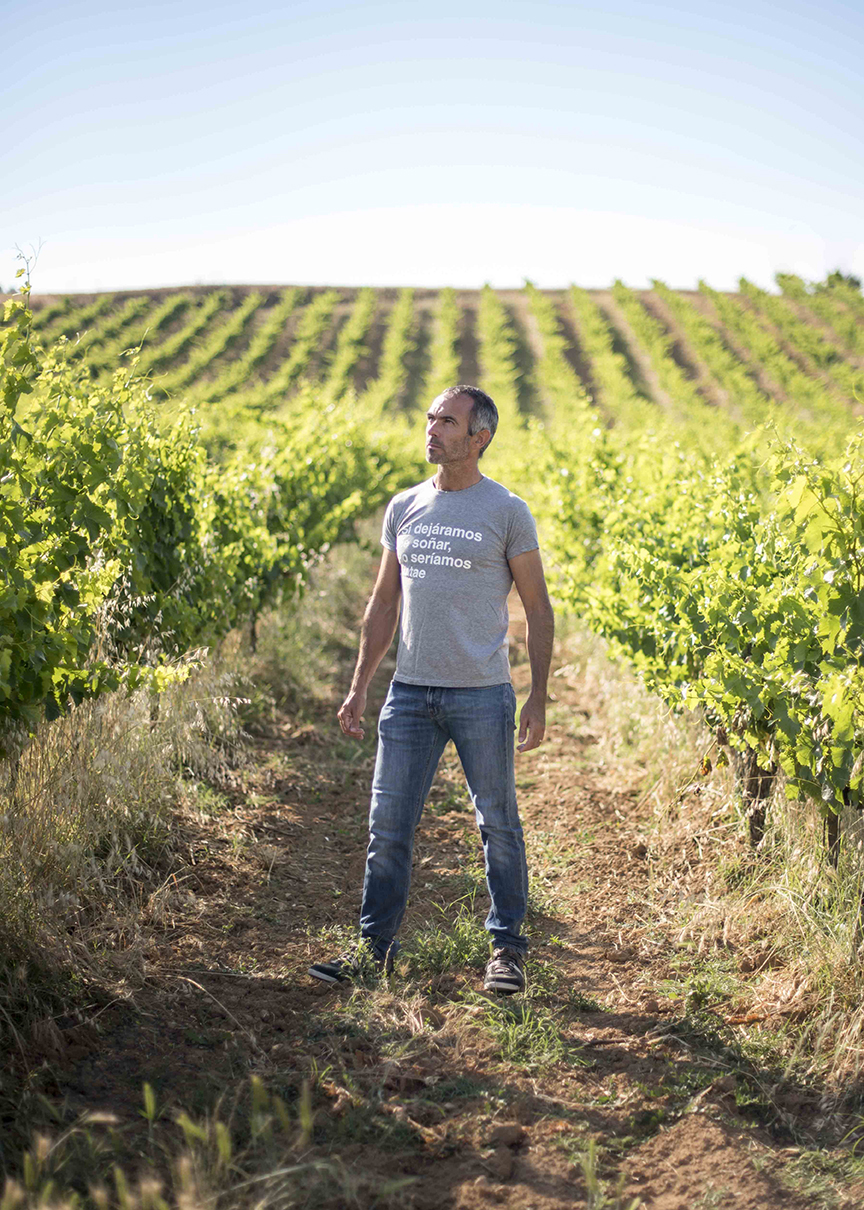 RAÚL ACHA - Technical Director of Vintae
In the lead-up to what is expected to be an excellent quality vintage, although somewhat reduced in quantity is expected, the technical director of Vintae reports on the very complicated agricultural year that our winegrowers have faced. Mildew has threatened many vineyards and has taken with it the production of a few, despite the efforts of those watching over them day and night.
What was 2020 like climatologically and how has it affected the vineyard?
2020 has been a very difficult year in so far as fungal diseases. More or less until lockdown began, the year had been going well, it was dry, February was very spring-like as was the first half of March. But, coinciding with our lives being interrupted by the pandemic, the second fortnight was very very damp, the same as the month of April. In May and June some areas were luckier than others, and although it continued to be damp, it was not so widespread. The problem came because wet weather was joined by fairly tropical weather. Rain and higher than normal temperatures are the perfect breeding ground for mildew. If it is cold, other fungi usually arrive, but a warm, wet spring is ideal for mildew.
What measures and treatments have been carried out in the Vintae vineyards to save the situation?
We have fought it with more work than ever. We have applied a continuous antifungal treatment based on copper and some citrus and plant compounds in organic winegrowing. In conventional wine growing it has been combated with systemic products. In other words, the fungicide big guns have been brought out. In the case of conventional wine growing it is simpler, but for organic we suffered a real ordeal. In fact there are winegrowers who, despite treating the vines every week, have lost the grapes. It is very traumatic when you kill yourself working and do not get results, we felt totally helpless.
Which areas have been most affected?
It is very difficult to generalize, not only by area but even by plots. The problems began in Galicia in April and early May, then they reached other northern areas, from Catalonia, passing through Aragon and ending in La Rioja. Even in Castilla y León, where it is very rare, there have been small areas affected, both in Ribera del Duero and in Toro and Rueda.
In Rioja there have been more than in other areas, and within Rioja it is also very uneven. The entire central strip with Logroño as its axis, 15 km to the west and another 15 or 30 to the east, has had very few problems, but the two ends of La Rioja have been the hardest hit.
What would be the given optimal conditions for these upcoming weeks until the harvest begins?
The remaining days are key. We are in midsummer, so the days are too hot, the thermometer not rising above 30 would be ideal, and for the heat to disappear now. We need healthy days, not very humid, with cool nights during which the temperature drops. This is what we are having, so it seems to be quite favorable. And in a specific area, if there was an isolated shower, it would be very good, but we don't want there to be constant rain
This year it seems that the harvest is going to be very early in general.
As for the beginning of the harvests, we are ahead between 7 to 10 days. We will be starting shortly in Toro, immediately followed by Rioja, Navarra and Ribera del Duero, in the coming days it will be widespread.
In later areas of Rioja Alta or Aragón it will be at the end of September, but it seems that in all areas we will have started before the end of September.
What is expected of the 2020 vintage both in quantity and quality?
There are vineyards where much has been lost due to mildew and the occasional hailstorm, but where there has been no severe weather we can speak of a good year in terms of quantity. Everything indicates that quality will be excellent; we will confirm this in the coming weeks.