Le Naturel, our new organic olive oil born among the vines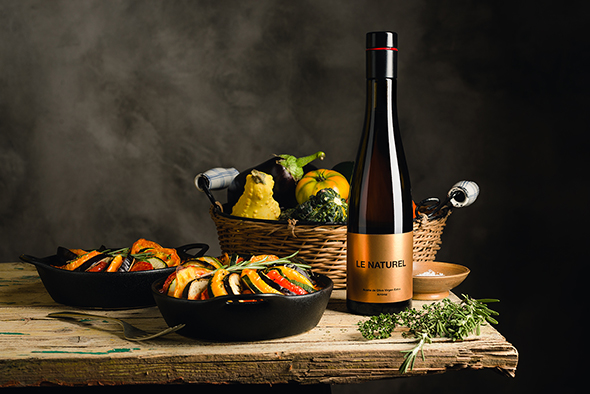 We bring you our FIRST OLIVE OIL!
Called Le Naturel, this first press, organic extra-virgin oil comes from the centenary olive trees planted among the vineyards in Aroa Bodegas...
and it's delicious!
For the first time, we have bottled the fruit of the centuries-old olive trees planted among the oldest vineyards at Aroa Bodegas. This organic EVOO is made with the Arróniz olive variety, planted in one of the coolest areas of Navarra, our Yerri Valley. This is where our centenary olive trees coexist with the Garnacha vineyards under the influence of the Atlantic and Mediterranean climates, resulting in a slower ripening of the olive, which gives it great complexity.
Organic, sustainable cultivation, all very "naturel" ;-), just how we like it. During elaboration, carried out in an olive oil mill in the area, minimum intervention is also applied. Cold mechanical extraction is carried out (always below 27ºC), with no additives of any type and pressed only once. Produced in a very respectful way, avoiding forcing the yields to ensure the highest quality is achieved.
In addition, the extraction remains are used for composting, contributing to Aroa Bodegas' commitment to self-sufficiency and zero waste.
The result of this respectful process is a very complex oil, with notes such as cut grass, nuts and bark, or ripe banana. Noteworthy is its excellent balance thanks to moderate bitterness and spiciness.
Time to get out some delicious bread to dip in something marvelous 😉