Bardos Romántica, La Garnacha Salvaje del Moncayo and La Garnacha Perdida del Pirineo, three new wines with a V-Label vegan certificate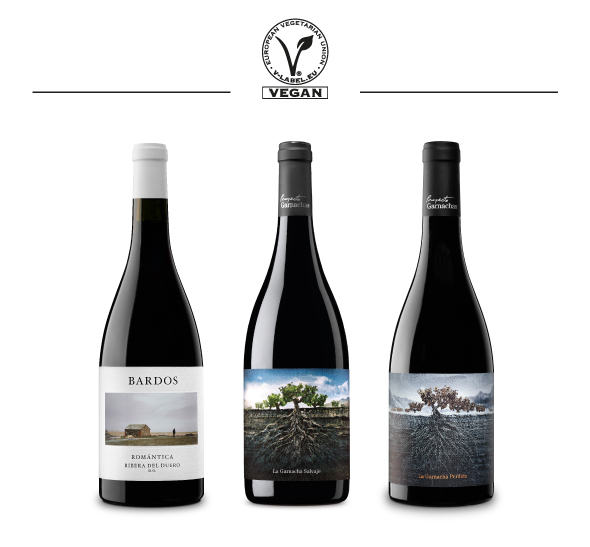 A few days ago we told you that we have started the V-Label certification process for all of our wines, which guarantees to the consumer that no ingredient of animal origin has been used during the elaboration process. At that time, we announced that in Bodega Hacienda López de Haro we had certified seven of our wines. Today the other winemaking areas have their turn, where we have just obtained three new certifications.
From Ribera del Duero, with Bardos Romántica, passing through the border between Aragón and Navarra, with La Garnacha Salvaje del Moncayo, and arriving at Uncastillo, with La Garnacha Perdida del Pirineo, our most demanding customers will be able to order, with total peace of mind, a great variety of vegan Vintae wines from different areas.
Since we began with this certification to distinguish our wines, we now have twenty four references that have achieved the certification: all wines from Aroa Bodegas, Matsu, Maetierra, Hacienda López de Haro and, now, Bardos and Proyecto Garnachas.
Wines for everyone, including vegans.