On March 15, the Little Spain Market, the great New York project of the most international Spanish culinary trio, was inaugurated: José Andrés and the brothers Albert and Ferrán Adrià. Located in the fashionable area of the Big Apple, Hudson Yards, this multispace with 3 restaurants and 15 food kiosks occupies more than 3,200 square meters and wants to become a "vibrant market where you can explore and discover the wonders of Spanish cuisine", according to its creator, José Andrés.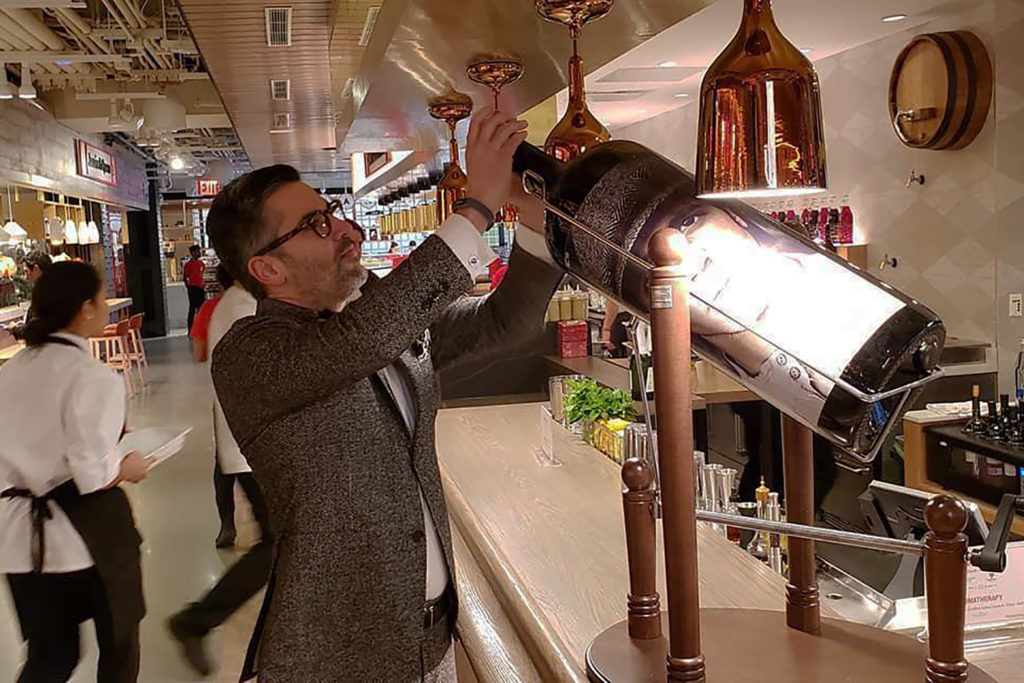 As Richi ARambarri said in the opening "the wine and gastronomy people are celebrating. VIntae with were and will be here supporting the place that will be the new icon of Spanish gastronomy worldwide". Cheers!
Spanish wine is going to be very present in this new space, with a wine bar where you can taste El Pícaro de Matsu. At the opening, Matsu caused a huge sensation, with 'El Pícaro' being presented in the Melchior format, nothing more and nothing less than 18 liters! of Tinta de Toro to toast this new adventure.