Hat trick in the nominations for the Verema Awards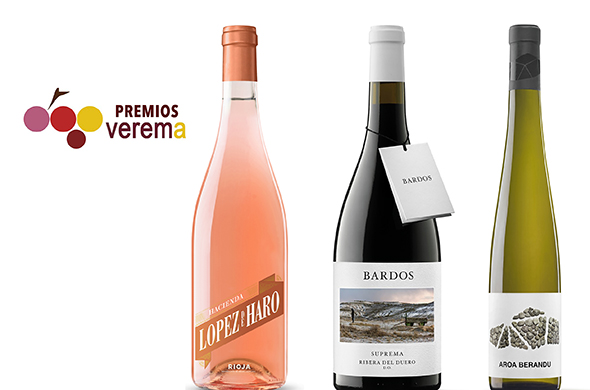 Verema, the largest online wine and gastronomy community in Spain, has nominated us in three categories in its annual awards!
Three of our wines have been selected amongst the best of the year. Hacienda López de Haro Rosé 2017 is nominated in the Best Rosé Wine category, Bardos Suprema in the Best Red Wine category and Aroa Berandu 2015 in the Best Sweet Wine category.
You can vote using this link until February 3.