Garnachas de España, tributo a una variedad
Do you know how does it feel when you finally share with the world something you were working on for a long time? This is how we feel about 'Proyecto Garnachas de España'. We are really excited about the market launching of the first two wines from the collection that is our personal tribute to a variety that for years has been left out. When cultivated in adequate conditions, its fantastic qualities are being recently rediscovered.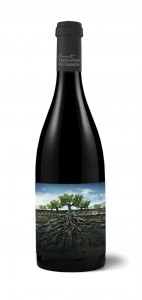 With 'Proyecto Garnachas de España' we wanted to explore all the possibilities this variety offers in different areas, on different soils, under specific whether conditions… It was a passionate process that led us to an area in which the Garnacha historically showed especially interesting character. We are talking about the Ebro Delta, an area from Rioja to Priorat.
The result is a collection of five really exquisite wines elaborated within this area, each one of a great personality and with its own history. There are so many and so interesting stories which accompany this collection that we found on our way, that we decided to share them with you in an "extra contents" section. We will tell you something more about it shortly.
At this very moment you can enjoy two of the wines that have been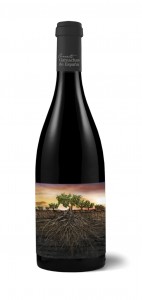 recently released on the market. The first one is La Garnacha Salvaje del Moncayo (Ribera del Queiles). A fresh and fruitful wine, of sweet tannin that was elaborated from an old Garnacha vine situated on the slopes of the Moncayo, and that was planted more than 50 years ago. These are the conditions in which this variety is at its best.
The other one is La Garnacha Olvidada de Aragón (D. O. Calatayud), elaborated from old Garnacha vines planted in 1940, something that is perfectly perceivable in its mature and gentle tannins. With 10 months aging in French oak barrels this wine is pleasant and at the same time powerful in the mouth.
These wines are made for you to enjoy them, at least as much as we did during the elaboration process! Let's hope that they transmit some of the passion and affection that we put into this project. As you may perceive, we have a lot left to share with you about this special collection and this is just the beginning. In the next few months you will hear a lot about this variety that we went so excited about!
Cheers!!